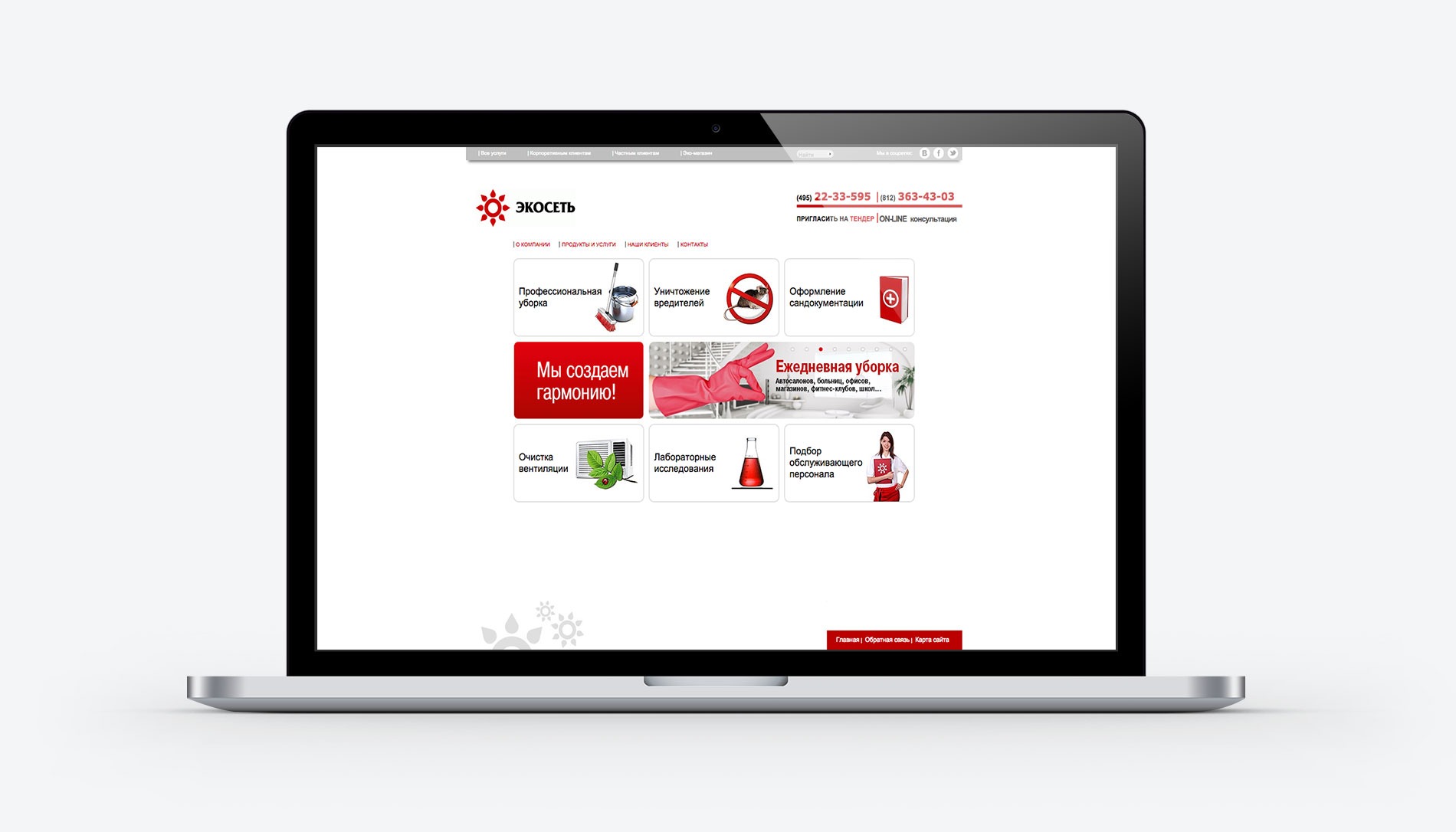 About This Project
"Ecoseti" («Экосеть») cleaning company provides high quality cleaning, environmental and sanitary-epidemiological services in corporate buildings and private homes.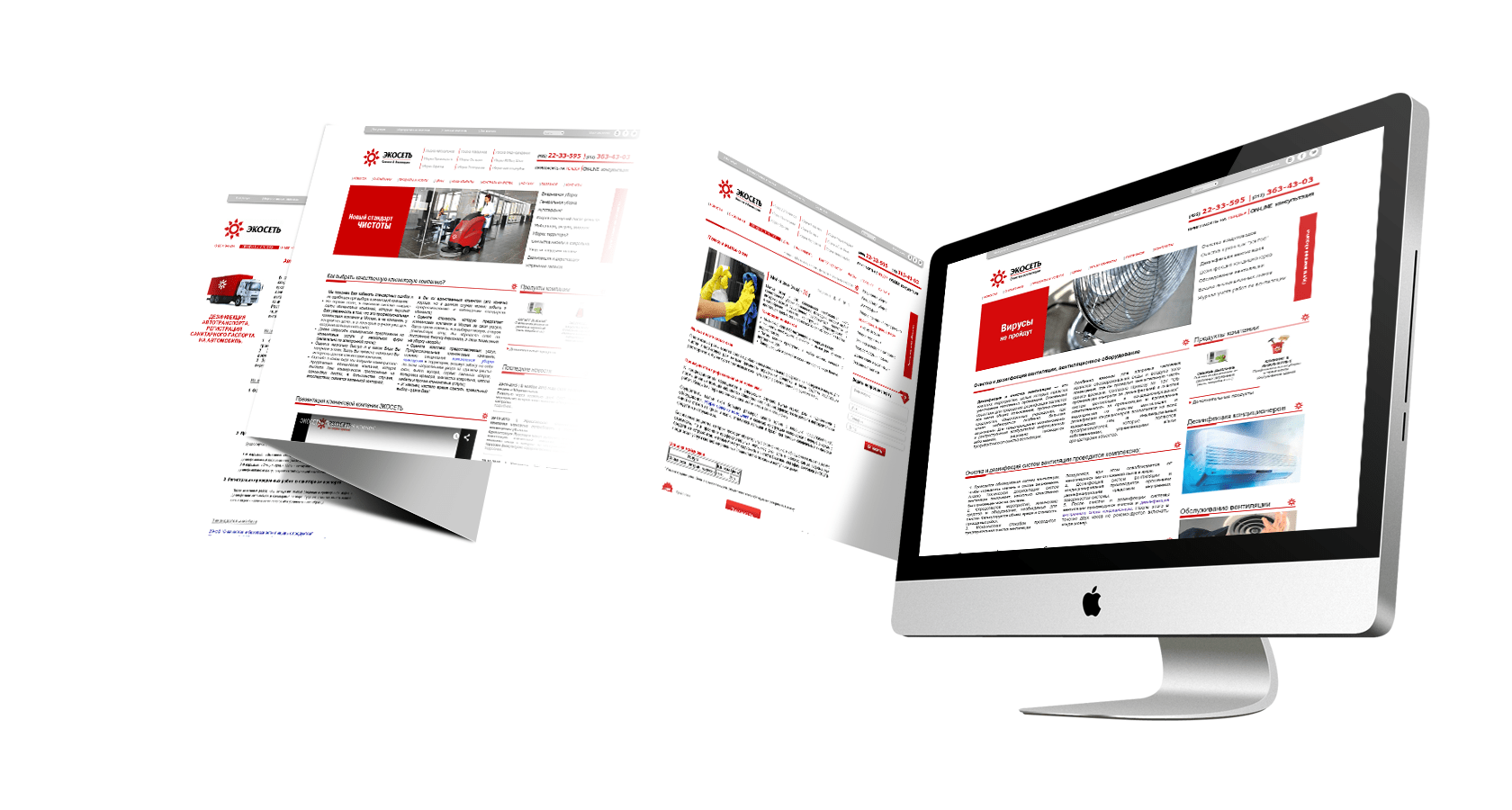 Concept
 Avantaj Prim had to create something more than just an online business card for a cleaning company. It had to develop a multifunctional web-portal, which would contain a detailed catalogue of services, offer online consultations on any issue, and accept payments for the goods via electronic payment systems. "Ecoseti" provides a wide range of services both to corporate and individual customers.
The use of professional cleaning detergents and the most modern equipment ensure positive results and best outcomes. The company provides environmental assessment services, which help customers to implement the "greenest" solutions. The site has a section fully dedicated to the company's services and products.
The page of every service contains detailed information and a price list. The visitors can also put any question to the online consultant. The site has multiple subdomains and a user-friendly search system. The visitor can choose the most suitable service package and pay for it online. The stylish and "clean" design underlines the mission and philosophy of the company.
Technologies
HTML4, CSS, jQuery, PHP, MySQL technologies
Services
shopping cart
possibility to pay online for the services
services catalogue and site search function