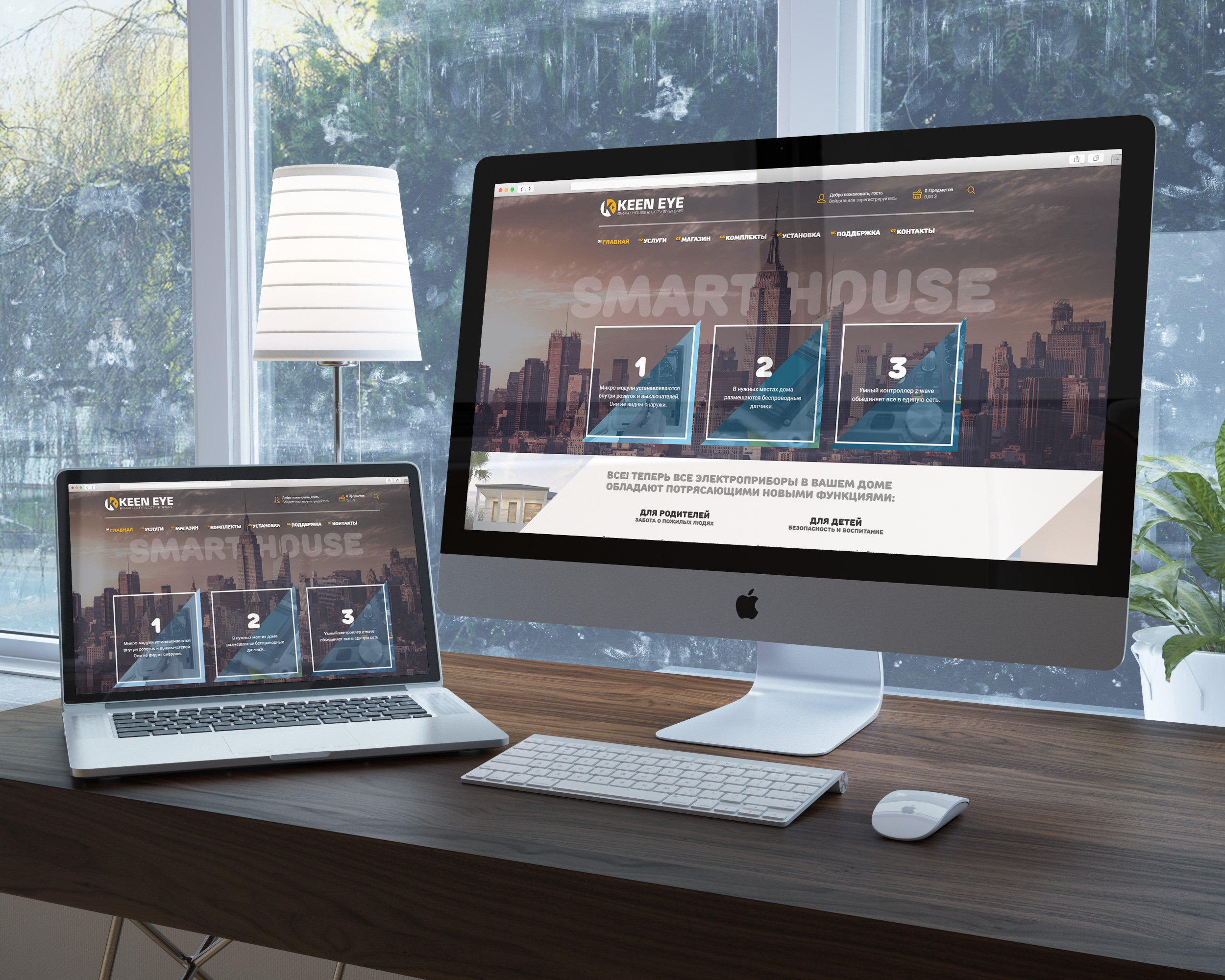 About This Project
The Keen Eye project provides services in the sale and installation of the special equipment for processes automation, the economy of the electric power, management of systems from the smartphone and the transformation of the regular house into "the smart house". The company cooperates with the best European brands and guarantees quality and certification of all products. Installation of the equipment is made by professionals in the shortest possible time that allow clients as fast as possible and without prejudice to the budget, "to blinged up" the house according to a state-of-the-art level technology.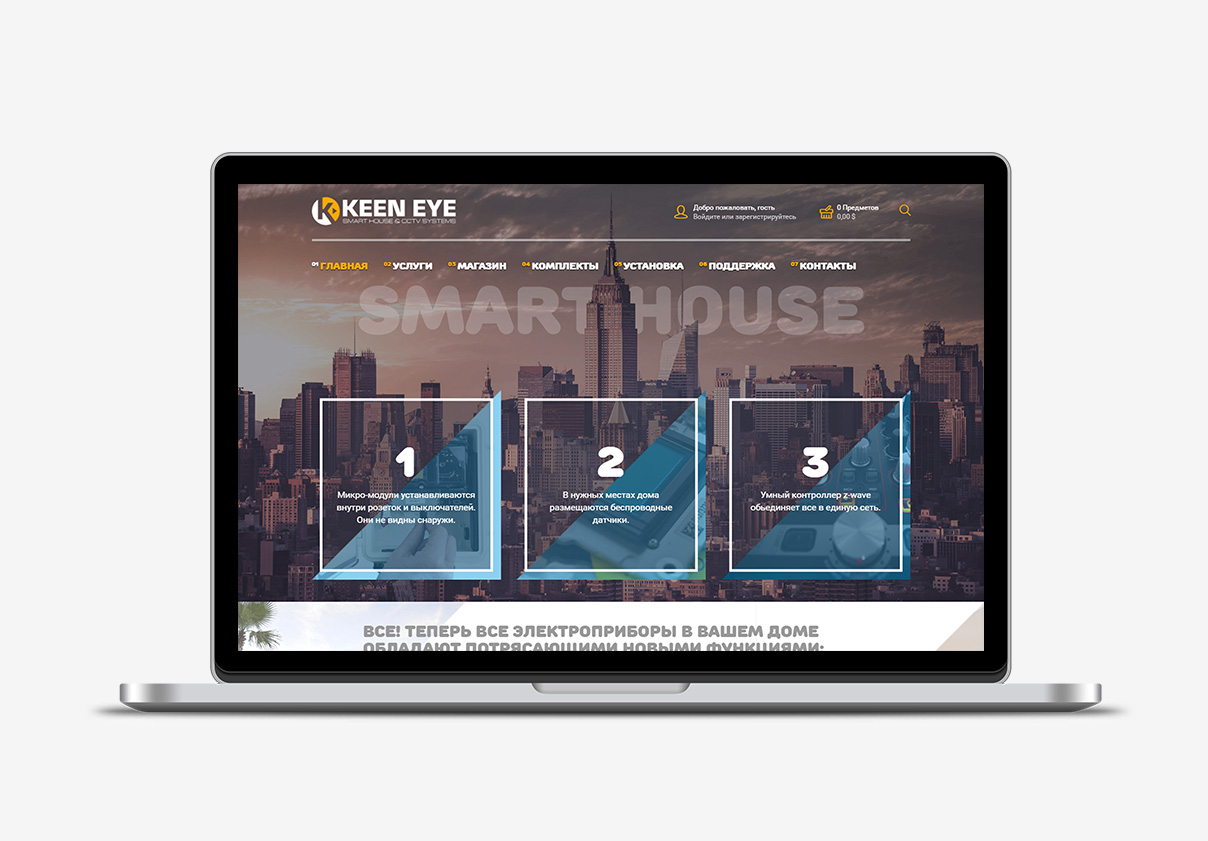 Concept
The team of professionals of Avantaj Prim has set the task to create the modern, convenient and original website for the company which is engaged in the promotion of the most innovative method of home systems management.
The stylish design and competently created content allow visitors to quickly obtain all necessary information about products of the company, and also to place an order. Convenient navigation on categories of goods allows finding products which correspond the requests of the client, moreover, in the catalog is available comparison function which allows seeing a visual difference of this or that lot.
The user can purchase the selected goods in only several seconds that considerably increases attendance and general sales on the website. The visitor of the website can register a private office that will allow saving parameters of filtering, comparison, and the chosen lots. Convenient search through the website simplifies a task of necessary lot searching even more. The client can add one or several goods to cart that turns Internet purchases into pleasant and easy occupation.
On the website are available the most modern payment service providers, allowing the client to choose the most comfortable a payment method.

Technologies
HTML5, CSS3, jQuery, Bootstrap 3, Composer, AJAX, PHP 5.4, Yii 2.0, MySQL

Services
registration of a private office
the possibility of goods comparison
search through the website
shopping cart