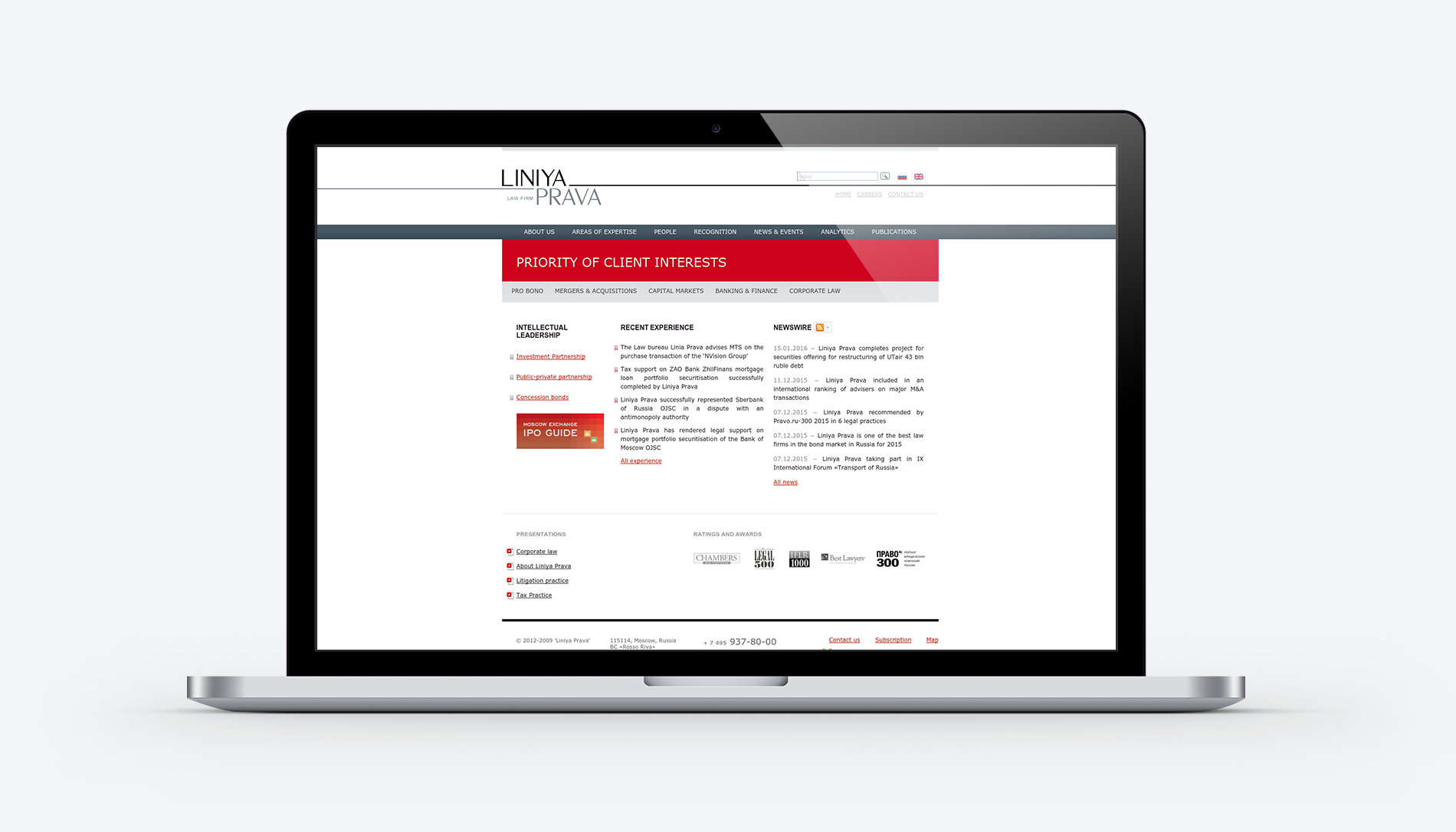 About This Project
"Line of Law" Law Firm («Линия права») is a leading company in legal consultancy and comprehensive support for projects in different legal matters. The company is developing continuously, improving the quality of their services, standardizing and coming up with unique legal solutions for their clients. The accomplishments of the company as a market leader were repeatedly noticed by international and national legal rating agencies. The many years of experience and excellent reputation of the "Line of Law" guarantee high quality services.
Concept
The Avantaj Prim team had to develop a business card website, consisting of both background information about the company and constantly updated sections. The information pages of the website contain all the data about the company and the services it provides, the necessary contact data, as well as driving directions and the main types of offers.
The formal and modern design was developed keeping in mind the activity of the company, setting the visitors up for a serious and businesslike relationship. The site is very easy to navigate, which is why almost all of the sections are lined up in the menu bar on the home page.
The dynamic part of the information consists of the news section and latest developments in the world of law. The visitors who are willing to keep up with the trends can subscribe for newsletters.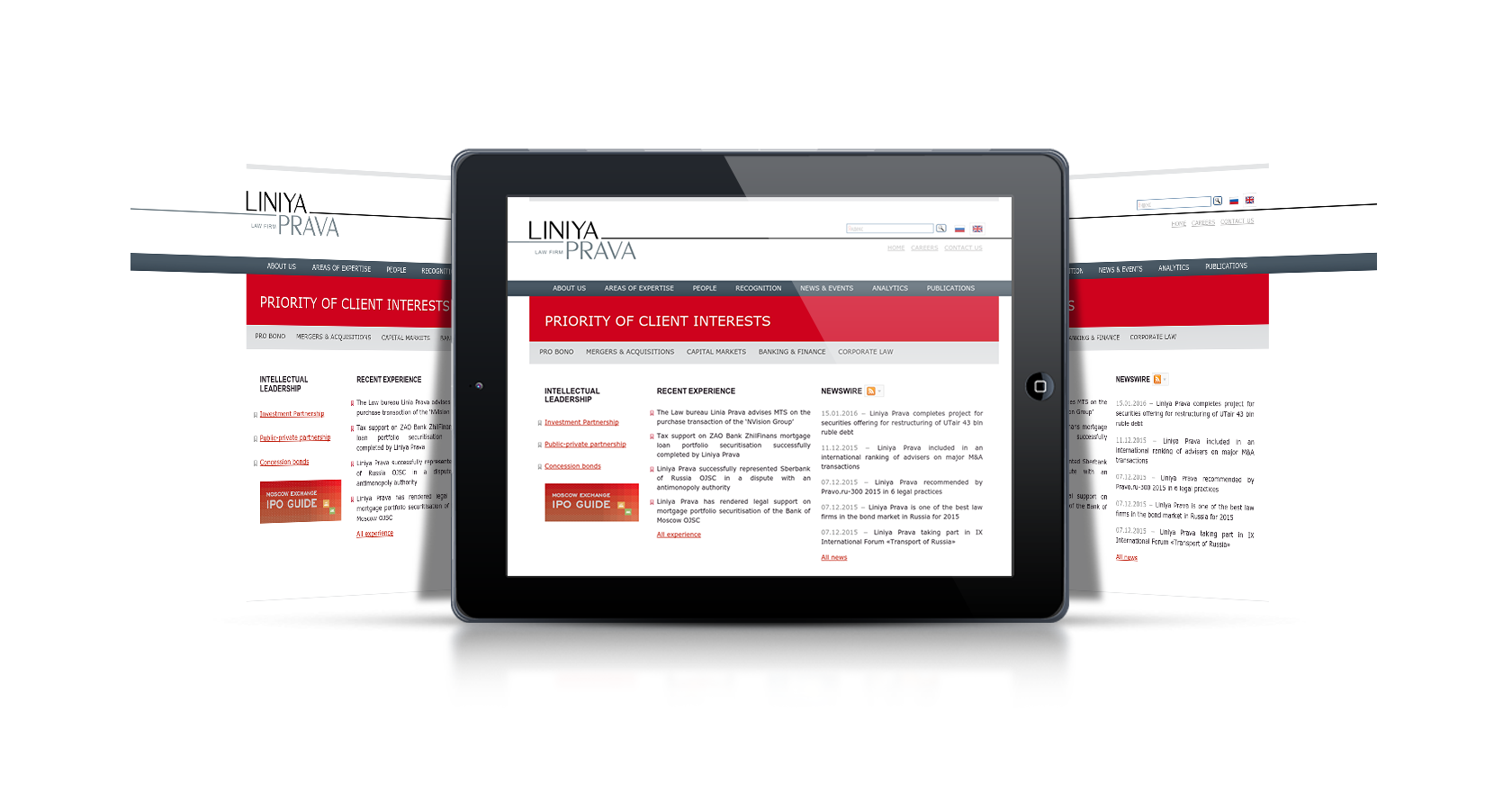 Technologies
CSS3, HTML5, PHP technologies 
Services
newsletter subscription
user-friendly menu
the site is available in Russian and in English