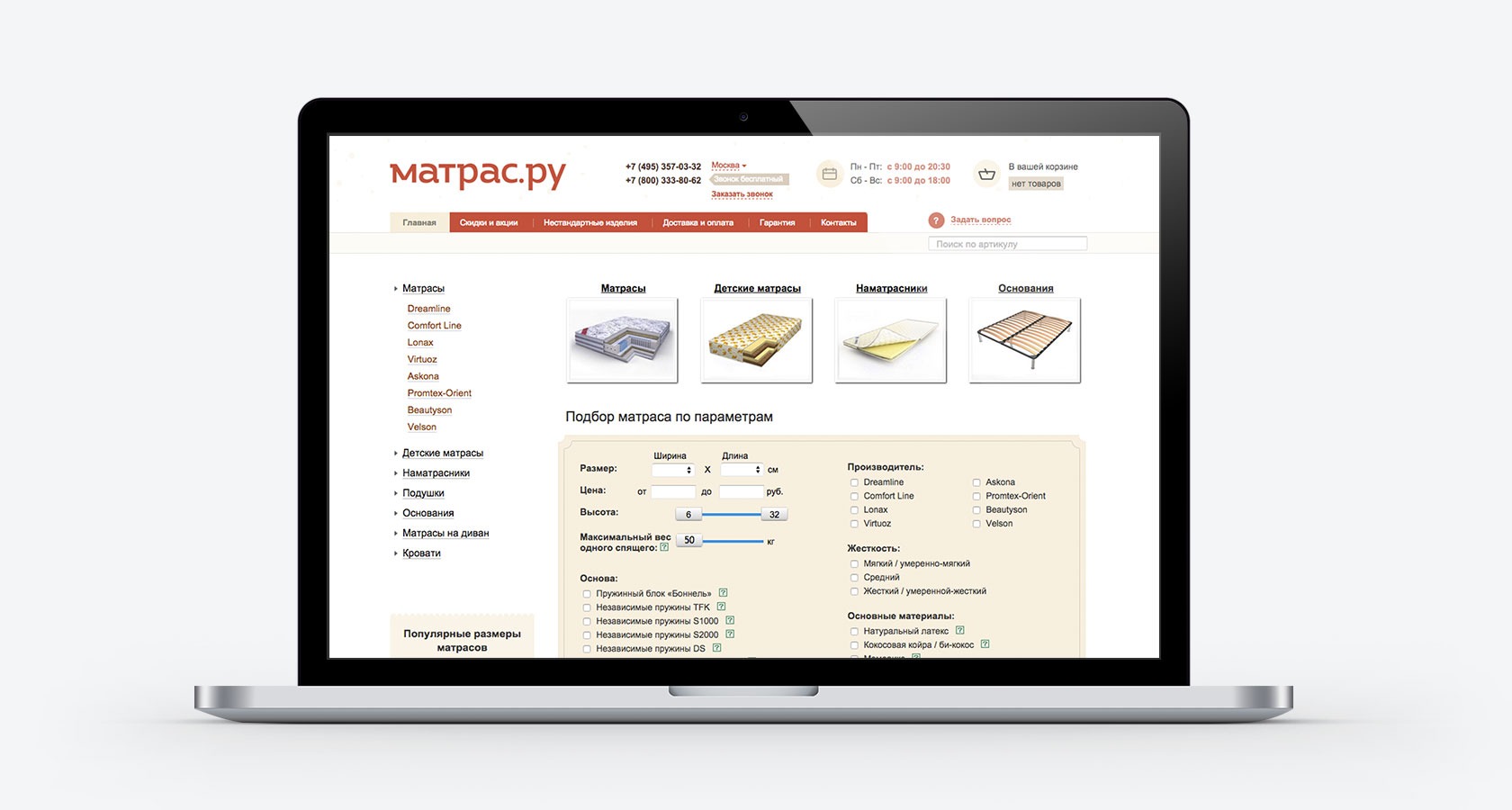 About This Project
"Matras.ru" is an online store selling mattresses and related products including pillows, beds and more. This service has been successfully running for 10 years and continues to develop, providing better quality services. A unique service of manufacturing customized goods without prepayment, best price and quality guaranteed, delivery all across Russia, regular promotions and special offers, official dealer status – these are just a few of the strengths and accomplishments of "Matras.ru" online store.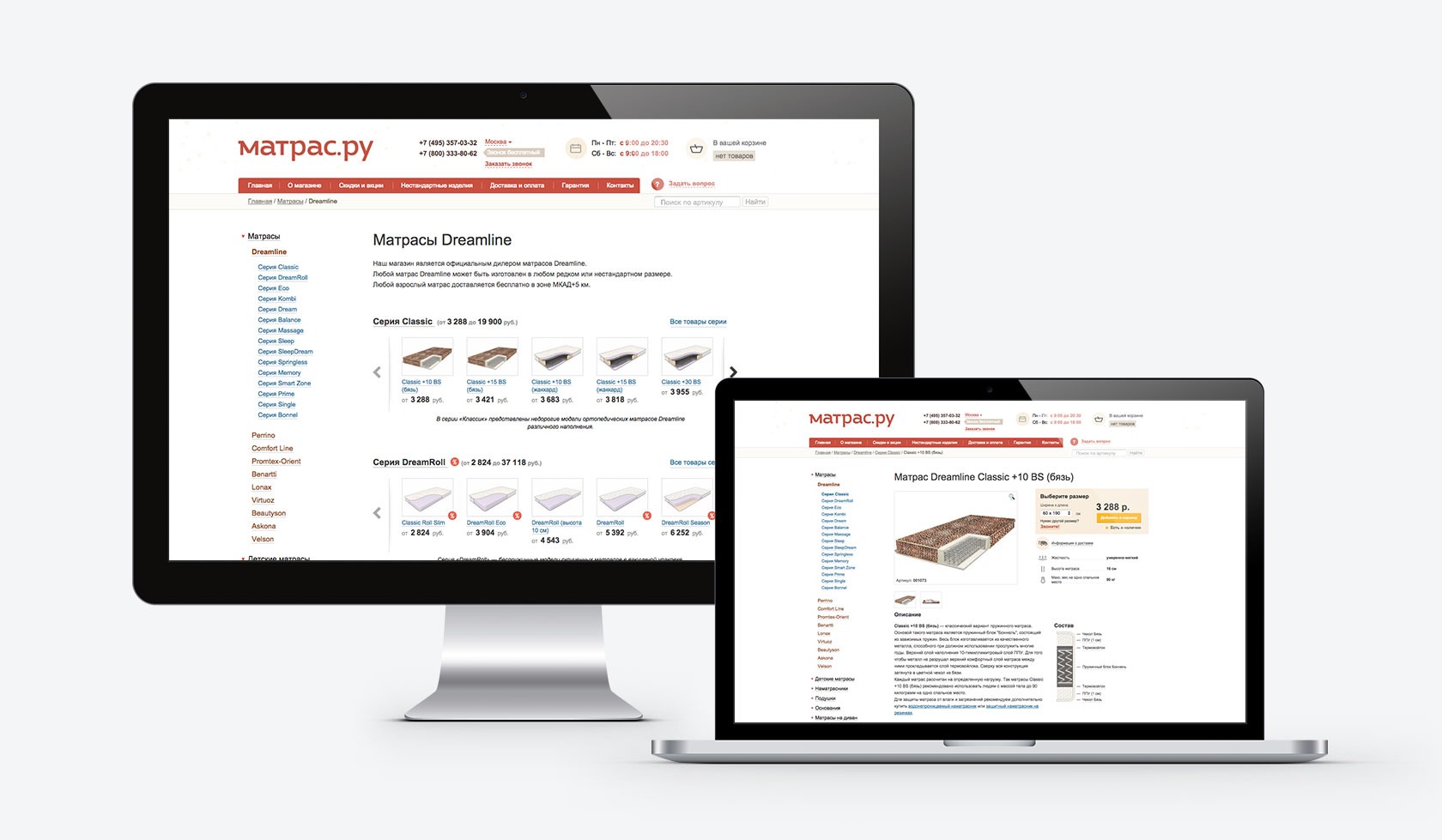 Concept
The main task of the project was to create a modern and functional online store that would live up to the highest standards in terms of buyers' needs and internet marketing.
Regular promotions and discounts are displayed on the home page making it impossible for visitors to miss the advantageous deals. Easy navigation and nice design contribute considerably to higher conversion rates and sales.
Enhanced filtering and navigation within the category is available on the website. Thanks to the detailed description of every product and the possibility to sort mattresses by parameters users can purchase the product that best meets their desires and possibilities. Modern technologies make online shopping on "Matras.ru" very fast and easy.
Technologies
Framework Yii, HTML4, CSS, Twitter Bootstrap 3, jQuery, PHP, MySQL

Services
user-friendly catalog
product selection by the specified parameters
easy navigation by categories