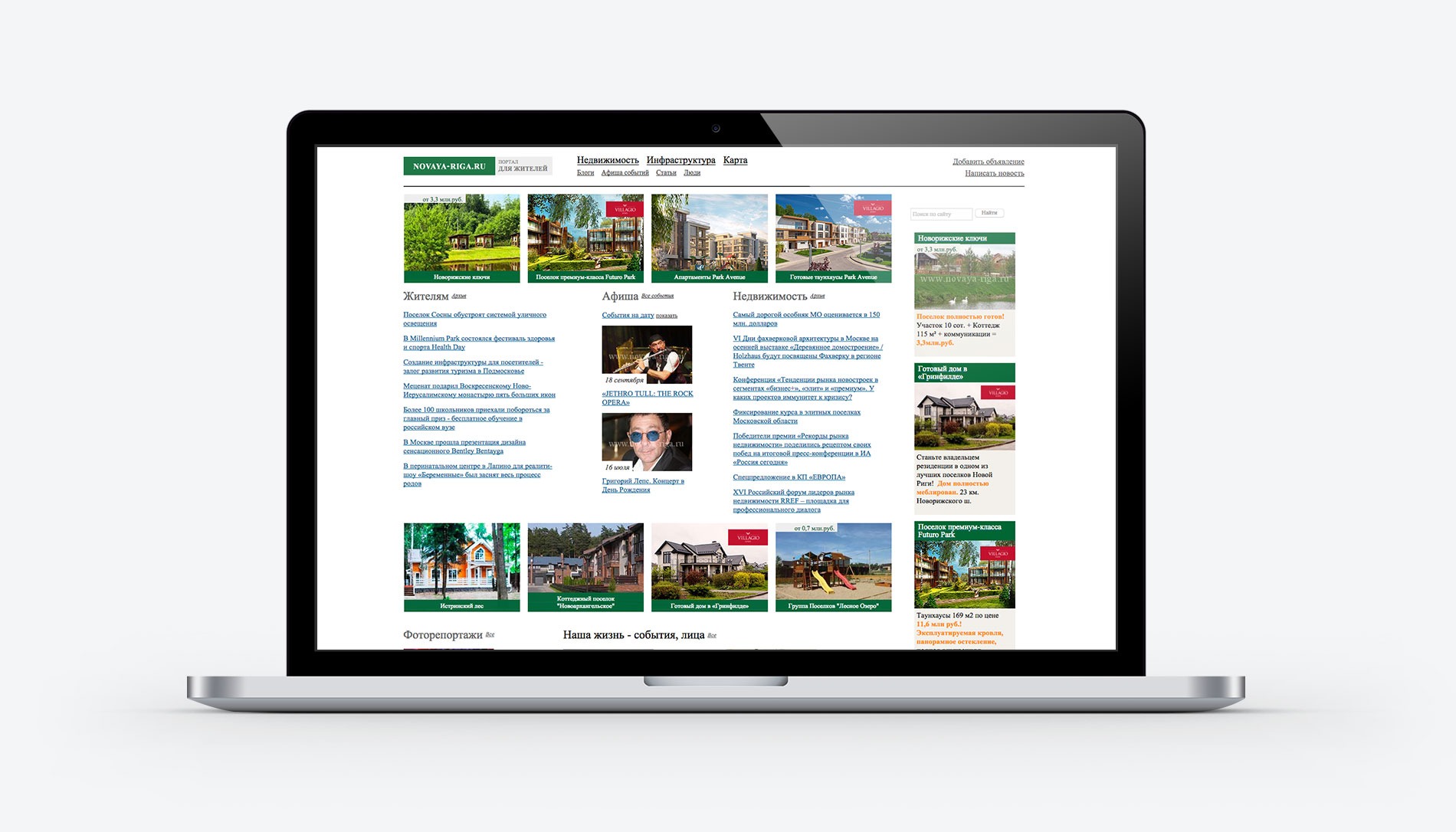 About This Project
This is an information portal for the residents of the cottage villages alongside Novorijskii and Rublevo-Uspenski highway. Besides the news and entertaining articles, the site also contains a catalogue of suburban real estate.
Concept
Novaya-Riga.ru is a website that provides information about all events in the suburban settlements alongside the Novorijskii and Rublevo-Uspenski highway. The main objective set before the professionals of Avantaj Prim was to create an exclusive portal that would provide as much information as possible, and that would be easy to navigate by sections.
The site contains a catalogue of cottage settlements alongside the Novorijskii and Rublevo-Uspenski, Ilinski, Pyatnitskoe and Volokolamsk highways. The catalogue has an easy-to-use search and filter function, with the help of which visitors can find the current offers that meet all the specified criteria. Every offer is presented on a separate page containing a detailed description, driving directions, forum, quality pictures and position of the item on sale on the map.
The visitors can set up their own account, where they can post ads and share news about the life in the suburban settlements. Real estate agencies can post real estate sale/rent advertisements using the batch uploading function. The visitors can create blogs and leave comments to the news and articles on the site.
Novaya-Riga.ru has a good search function, which makes it possible to find the desired information within seconds. Visitors can pay for tickets to events via Robokassa. The minimalist design and timely updating of the content guarantee a greater conversion rate, more visitors, and higher ratings in the search engines.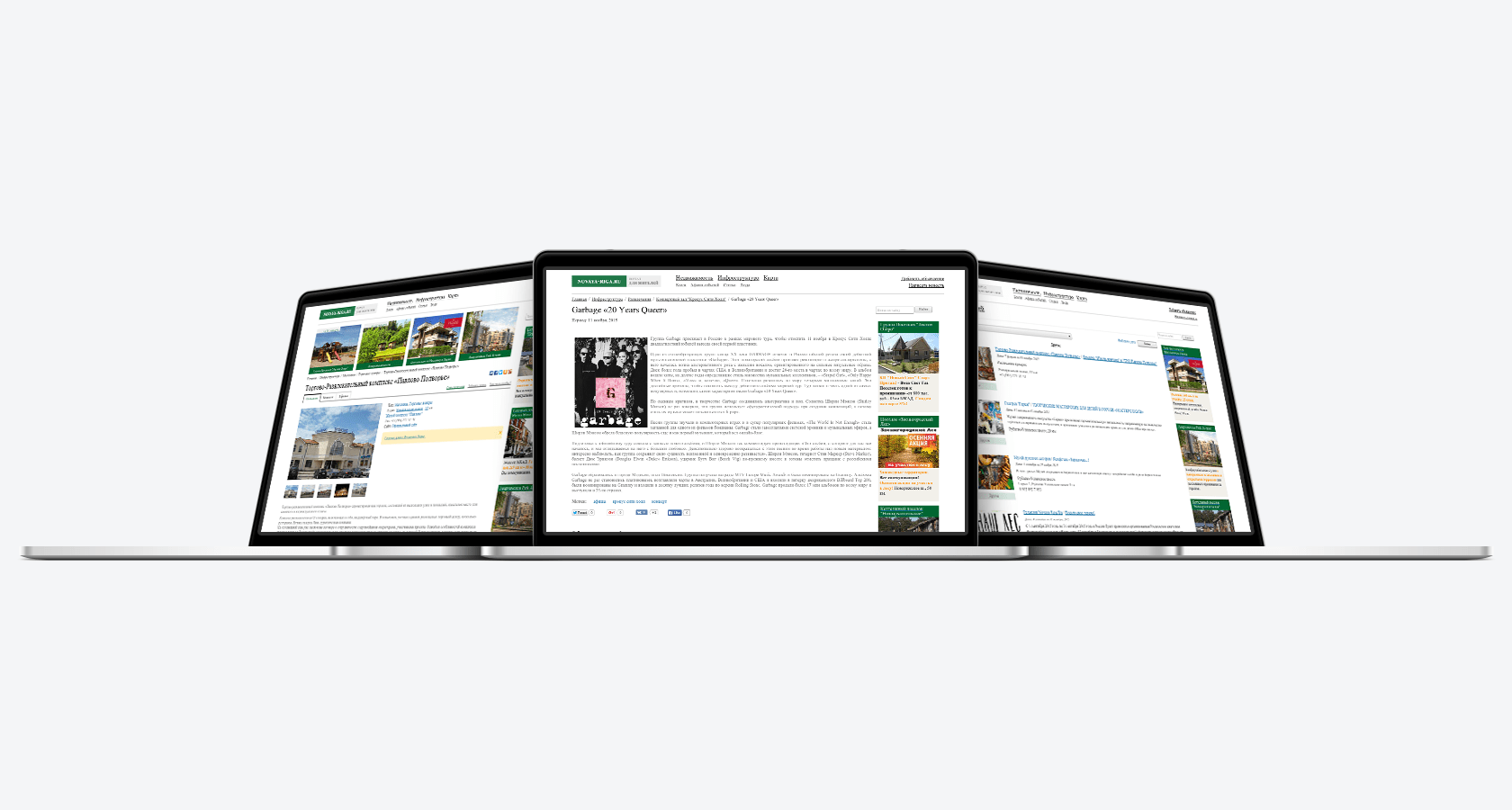 Technologies
XTML, CSS, jQuery, PHP, MySQL, Ajax technologies
Services
registration by social login
personal account
payment via Robokassa
catalogue sorting
site search
easy browsing through all the sections of the website