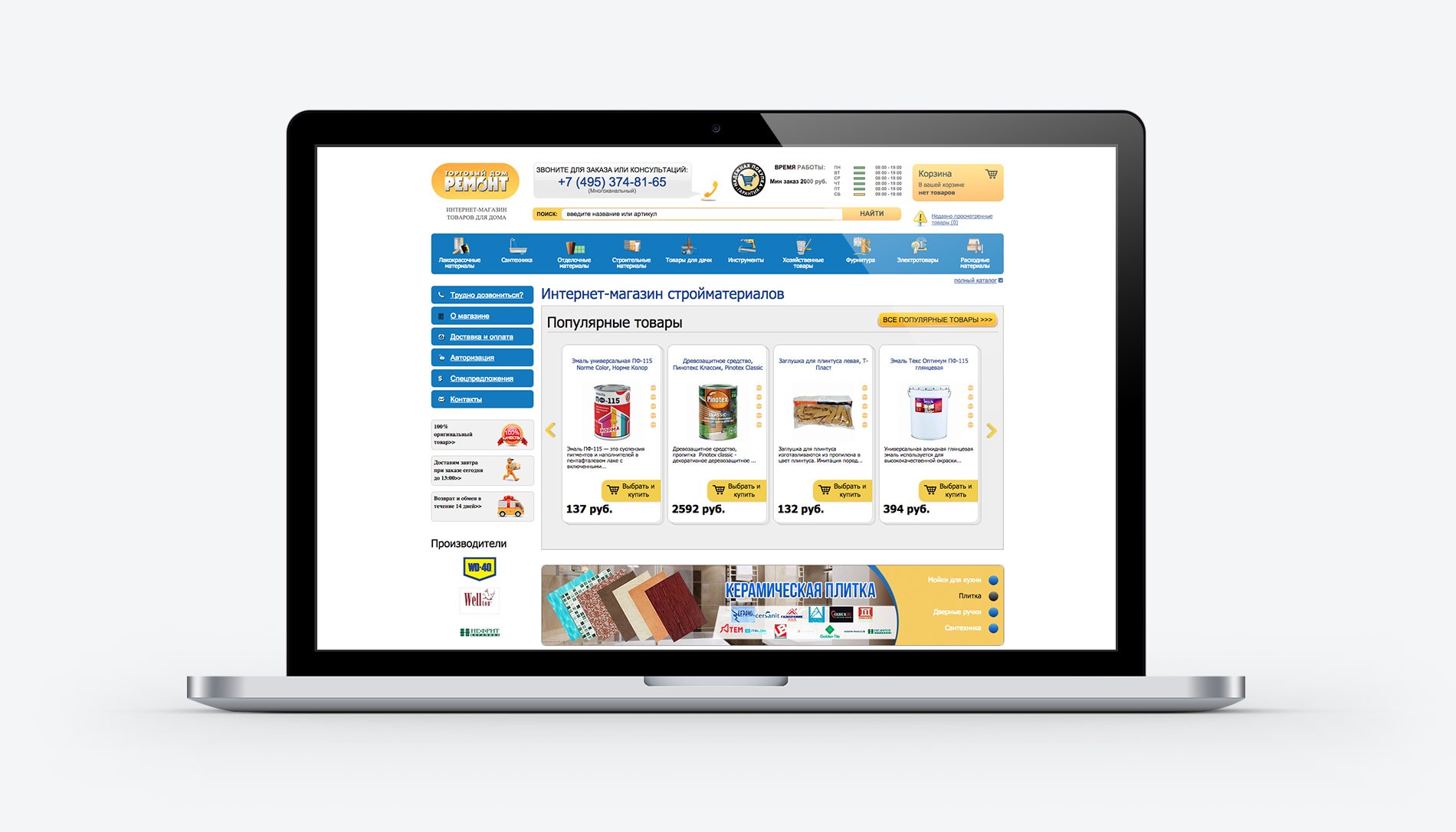 About This Project
"Renovations" Trade Center (ТД «Ремонт») offers a wide range of household goods and renovation materials. Via this site, customers can buy certified goods directly from manufacturers at the lowest prices. "Renovations" TC guarantees quick delivery all across Moscow and the entire Russia. The online store sells household goods and renovation materials, both wholesale and retail. There are special discounts and offers for regional dealers. Customers can frequently buy quality goods on sales at lowest prices.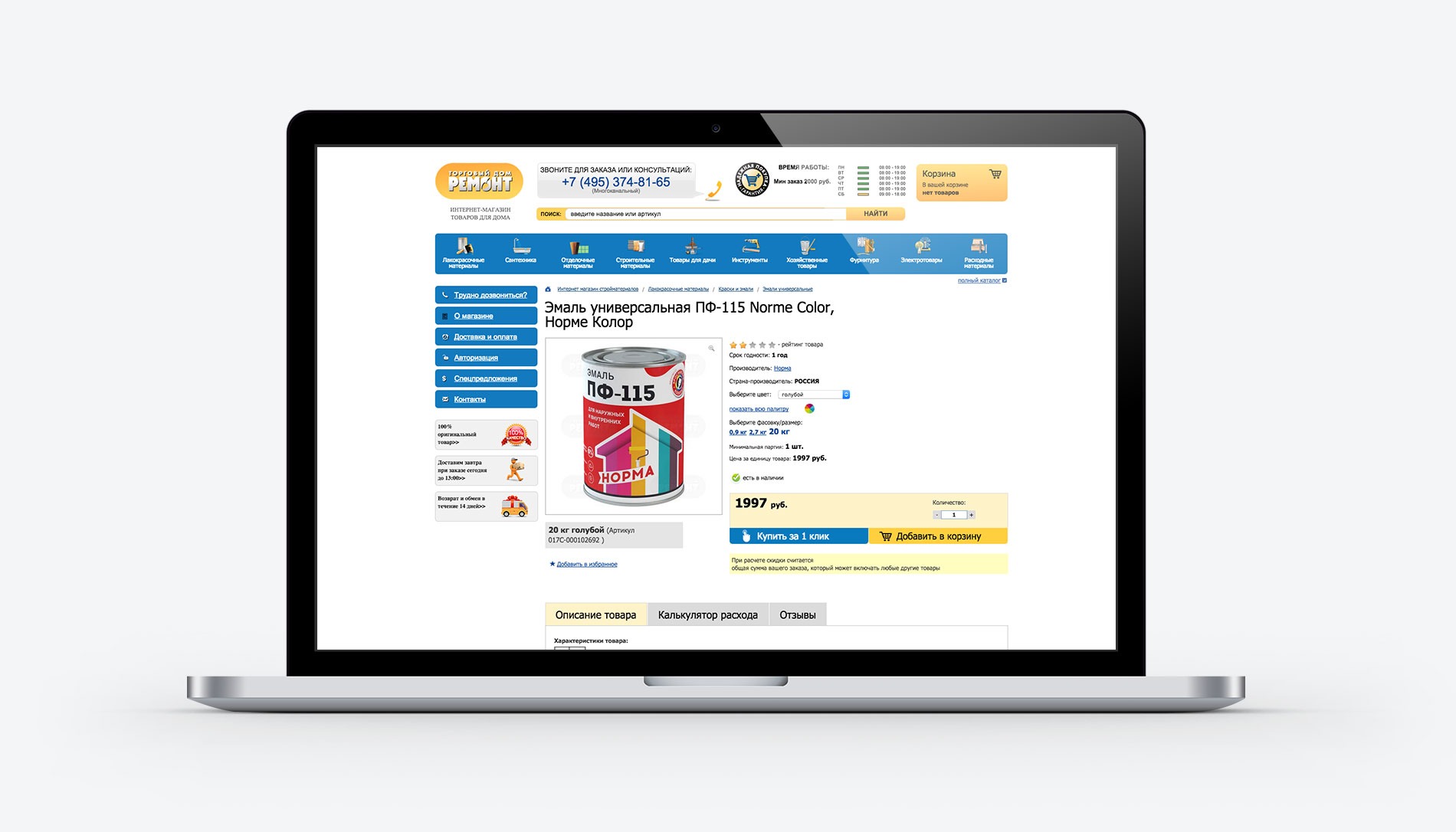 Concept
We built a functional and user-friendly online store of building materials at the request of our client. Besides the easy-to-navigate catalogue of products, the website also contains reviews of actual buyers and useful articles on renovation.
The catalogue has a practical filtering function, which allows finding the item that suits best the customer's wishes and possibilities. The products can be sorted by brands. The product page contains the detailed description and a high quality picture of the product.
The easy navigation, pleasant design, advantageous promotions and special offers contribute to higher conversion rates and sales. Since online shopping is easy and simple, many customers prefer online stores rather than real ones.
Technologies
HTML4, PHP, MySQL, Bitrix, ChronoPay, CSS
Services
sorting by brands
practical easy-to-browse catalogue of goods
shopping cart
actual customers' reviews