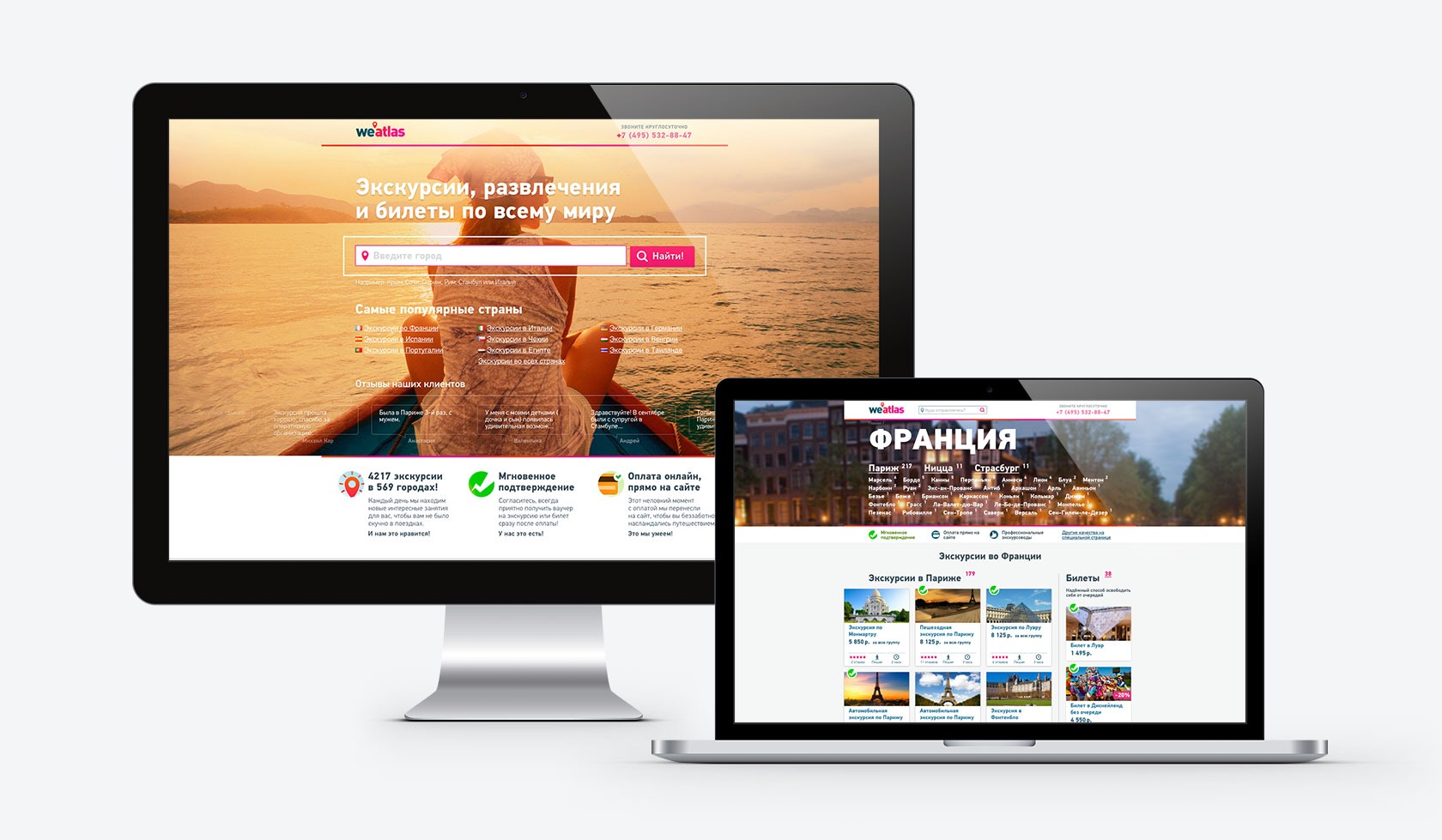 About This Project
Weatlas tourist service provides a broad selection of trips in the Russian language to any destination on the globe. Interactive Weatlas portal makes it easier to choose a trip suited to every fancy and to pay for it online quickly and conveniently.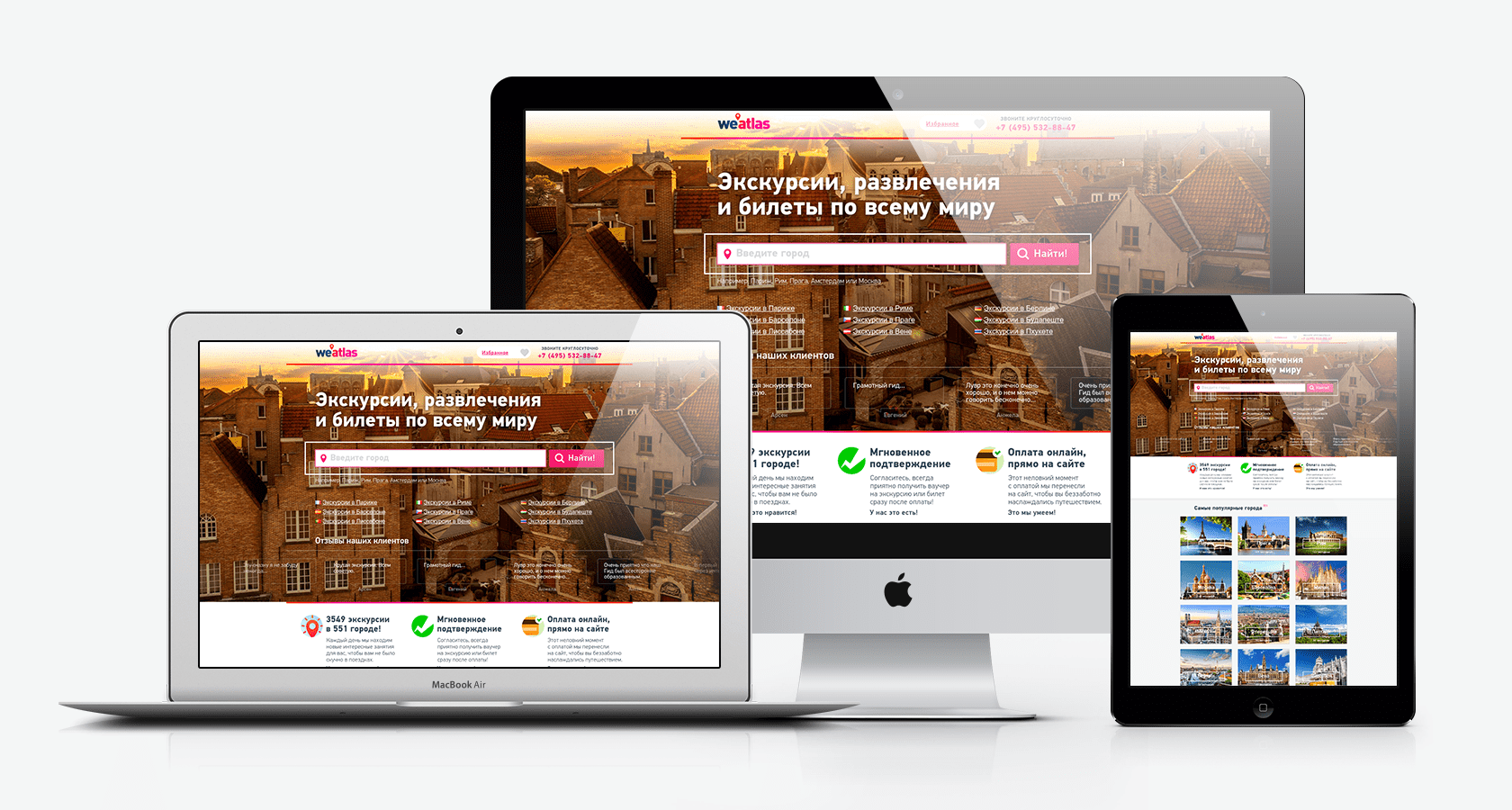 Concept
The main task of this project was to create an intuitively clear and modern service for choosing trips to any place in the world. It's interactivity and easy navigation allow visitors to quickly find the trips they are interested in. Moreover, the website allows one to filter the current offers. User indicates the budget and type of a trip and gets a list of the most suitable offers. Weatlas service allows paying online for the trip by Visa and Master Card with only one click. No commission fees are charged for the payment.
Home page contains a showcase of the most popular sightseeing tours and a search bar where you only need to enter the name of the city. Sorting by popular tourist cities and routes allows the buyer to find the exact number of available offers for the given destination, the cost of the trip, it's type (by foot, by car, sightseeing, historical, thematic etc.), places of interest, as well as reviews from real people who have used Weatlas.
The portal provides useful information and interesting facts about the sightseeing tours helping customers choose the offer that suits their needs best.
Technologies
Framework – Yii, MySQL, PHP 5.3

Payment systems
Payture
Chronopay

Content providers
TourCMS
Hotelbeds
KiwiTaxi
iWay

Services
navigation by categories
payment by credit card
easy online trip search
sorting by parameters
real users' reviews
live chat with the operator