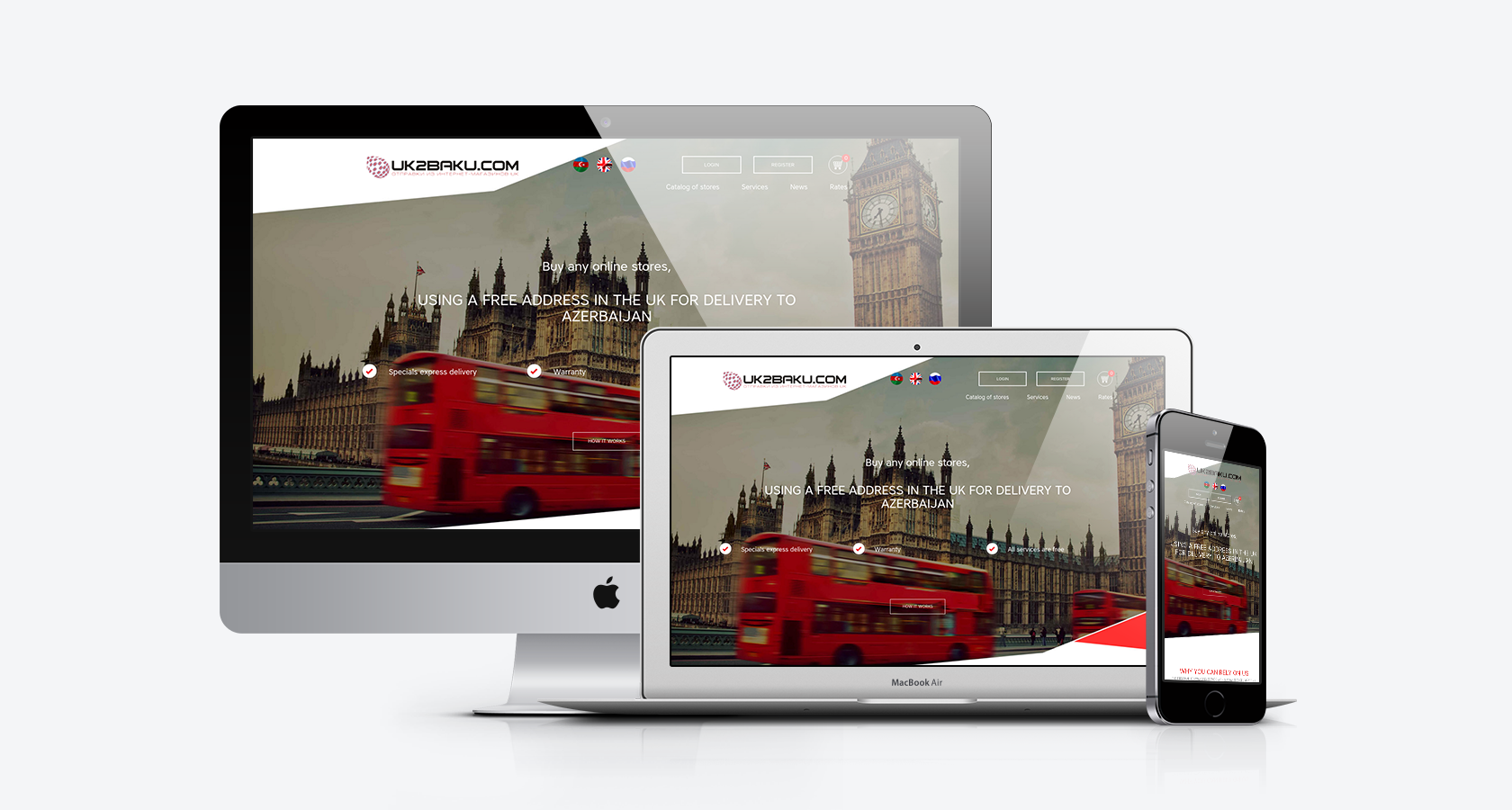 About This Project
UK2BAKU is an online service for shopping in the best online stores from UK and Europe without having to worry about payment or delivery. UK2BAKU provides absolutely free services and guarantees quality and safe online shopping.
Concept
When developing the online service UK2BAKU our team had the goal to implement the most modern solutions for online shopping, maintaining the main concept of the project. The main objective of this service is to make online shopping as pleasant and simple as possible for the citizens of Azerbaijan, Russia and CIS countries.
This service allows saving money on goods delivery from the best online stores of USA, UK and Europe including EBay, Amazon, SportsDirect, H&M, ZARA and others. UK2BAKU guarantees express delivery to the specified address in a specified period of time. Customers can order goods they are interested in even if the direct delivery to their region is not possible. UK2BAKU allows forwarding the order to the service's warehouse in the UK, thus receiving a free foreign address for future purchases. In addition the service allows indicating all the necessary characteristics of goods so that the UK2BAKU staff can find and order any item according to the link.
For the convenience of customers several payment methods have been implemented, including MasterCard, Visa and PayPal.
Thanks to it's modern design and easy navigation the site is accessible and understandable for anyone. UK2BAKU makes online shopping safe and simple, making it possible to purchase European-quality goods at affordable prices.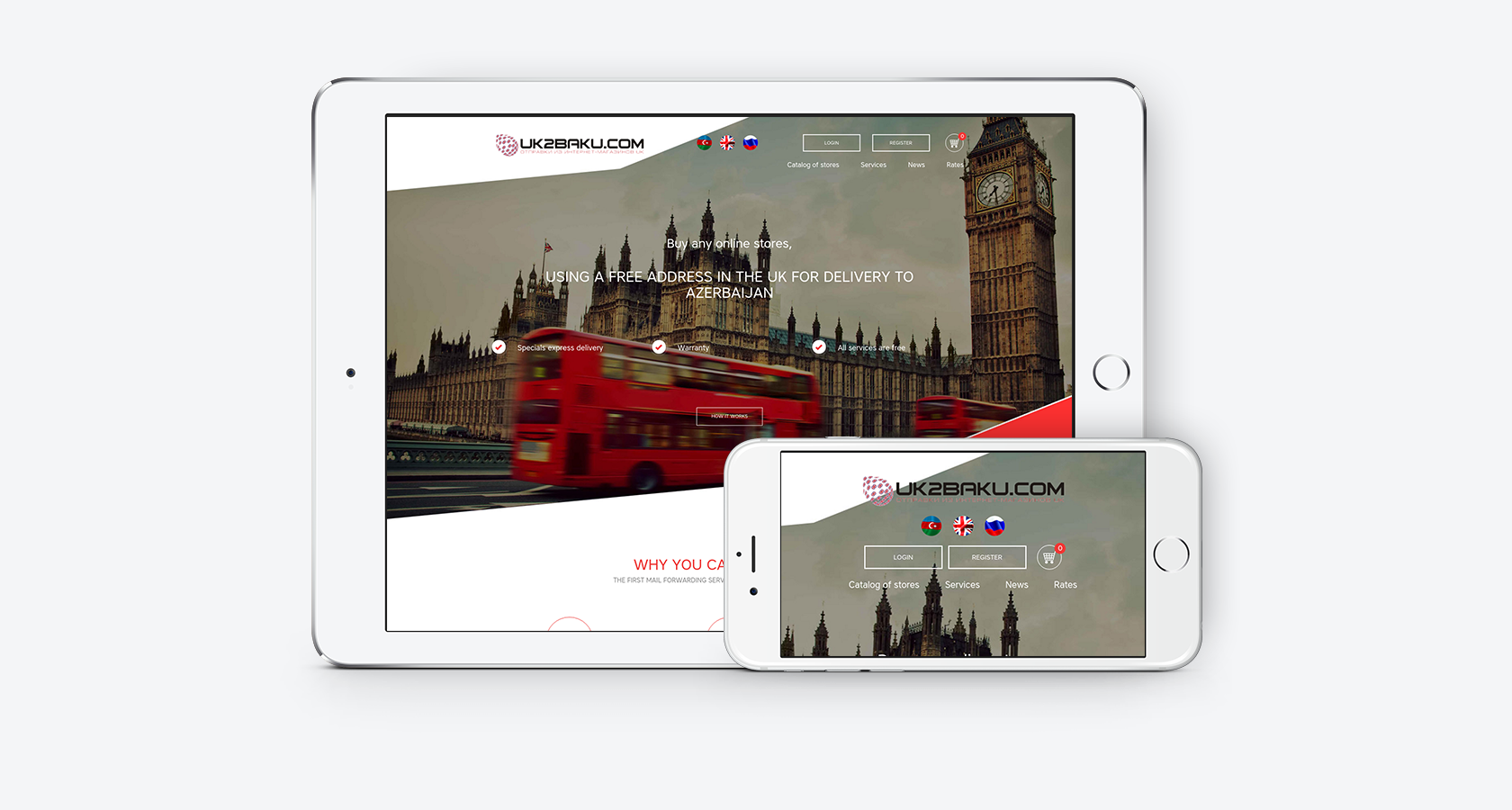 Technologies
HTML5, CSS, Bootstrap, adaptive layout, php, Yii2
Services
online payment
wide range of payment methods
personal account
shopping cart
PayPal payment system